Web Designing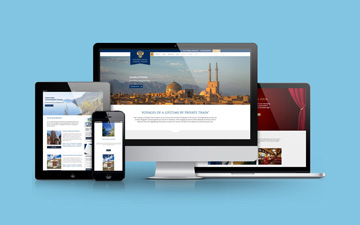 Searching for a consistent & reliable web design company! QTS digital Services is a trusted IT company to accomplish the custom website design requirements in India. A greatly designed website is definitely the most significant obligatory for a business owner, who enters into the online business world and wants to offer 100% satisfaction to his customers.
Technical expertise we possess:
We are a cache of technological skills comprising hands on knowledge to work on backend, frontend, databases and mobile technologies namely- PHP, .NET, HTML5, iOS, Android and others. The abilityto deal with all levels of complexities and ship a full-fledged solution becomes our forte. Over the years, we have found ourselves evolve as experts capable of working on a large scale of codes.


Roadmap of our developments:
We follow a systematic and well-planned approach laying emphasis on each phase of Software Development Life Cycle (SDLC). From research, requirement gathering, project planning and analysis to implementation, stabilization and support- we grip it all. One size fits all is not our line of working. We thrive to bring our years of experience on table to deliver the best, every time we undertake a project.


Principles we follow:
We perform on the belief of upturning complex functions into easy-to-use applications through agile methodologies. Our uncompromising and rigorous QA testing ensures low risk. Smooth and intuitive navigation to drive higher usability by users is a major concern for us. We incorporate tough security controls to minimize attacks and provide utmost security.


Dedicate services and support
We are not just developers but consultants who closely work with your officials to understand the business needs. We acknowledge the factors like time zones etc. to be readily available for assistance through telephone, email or conferencing, thus extending fanatical support for software developments that enables businesses to focus on their core competencies.